When Charlie Annenberg adopted an abandoned golden retriever named

Lucky

, a new breed of philanthropy was born.
Annenberg incorporated Lucky into all his projects – making documentaries about people who were making a difference.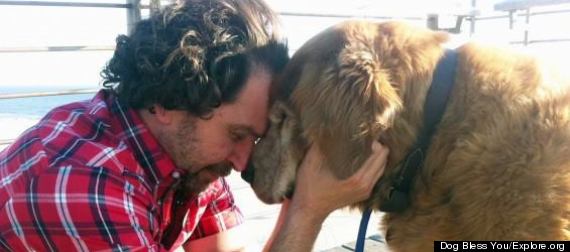 Lucky became Annenberg's sidekick & soul mate and would eventually inspire donations to dog-focused causes. Across America everywhere they went Annenberg filmed Lucky interacting with people and places. In 2010, Annenberg used his Lucky photos & films for a travel journal on Facebook, recording stories of their trips.
Annenberg called the journal

Dog Bless You

, he said, because several years earlier Lucky had befriended a homeless man in San Francisco. They shared time and a sandwich with the man. As they were leaving, the man said: "Dog bless you."
The Facebook page was all about Lucky, captured the fervor for pets that was growing around the country with over 500,000 fans.
When an earthquake and tsunami struck Japan in 2011, killing more than 18,000 people, Annenberg used

Dog Bless You

to send six search dogs.

When war veterans started returning home in large numbers, with wounds including brain injuries and post-traumatic stress disorder, passion for the cause on

Dog Bless You

soared.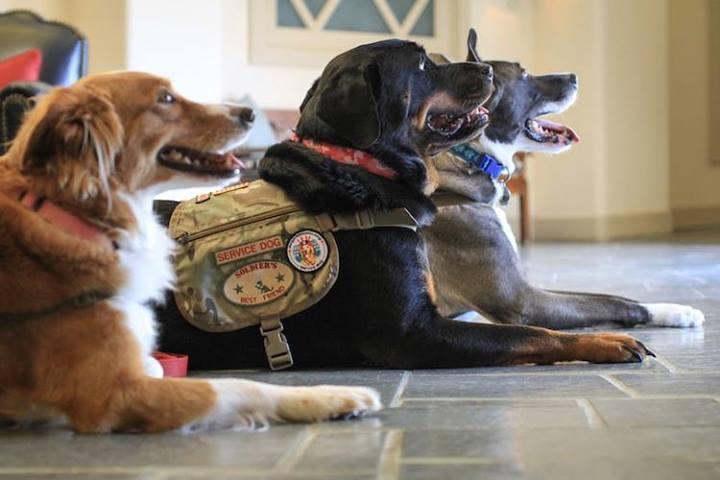 Annenberg (grandson of the late publisher, ambassador and philanthropist Walter H. Annenberg) heads up

The Annenberg Foundation

which gives away up to $8 million a year.
In just three years, he's donated 170 guide dogs, search & rescue dogs or service dogs for veterans.
The majority of the dogs funded by Annenberg have been for veterans.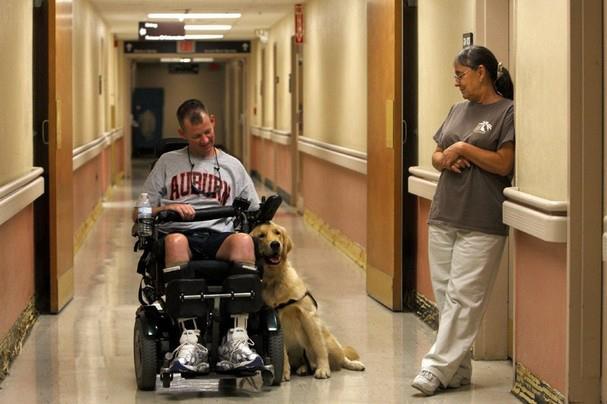 "Hearing the stories of how these dogs help bring their humans out of the darkness is incredible. In some instances, having the companionship of a dog is what motivates them to keep going – it gives them a purpose and reason to get up in the morning." said

Dog Bless You

fan Rachel Nelken of Vancouver, British Columbia.
As Lucky aged and slowed down, the format of

Dog Bless You

changed, becoming a tribute to every dog. And Lucky had to retire from travelling.
Annenberg misses Lucky at work…